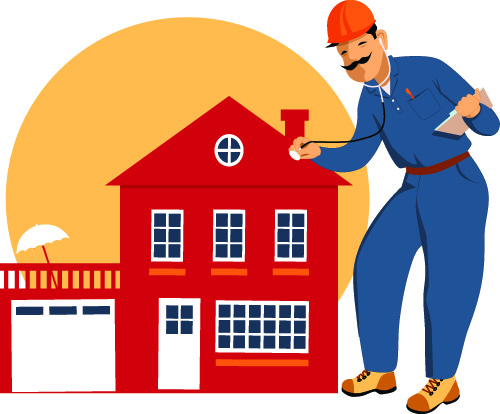 One of the most important steps in the home-buying process is scheduling a home inspection. A home inspecition gives you the opportunity to find out if there are any issues or concerns with the home, especially any that the seller did not disclose. If you're a first-time homebuyer, it may be confusing to know when and how to schedule an inspection. Here's what you need to know.
What is an inspection?
First of all, let's be clear about what a home inspection is. It's a visual inspection of the property that will alert you to any problems or potential issues. This gives you valuable information that you can use in negotiations with the seller, especially if any expensive repairs may be required.
What happens during an inspection?
During your home inspection, the home inspector will be looking at several things including:
Roof and chimney
HVAC systems
Electrical systems
Plumbing
Major appliances
Fireplaces
Foundation and crawlspaces
If you're unsure what will be examined during the inspection, just ask. The inspector can give you a rundown of what they will be looking at, and you can let them know if there are any additional concerns you may have that they should evaluate.
How do you find a home inspector?
The best person to ask for a recommendation for a home inspector is your real estate agent. No doubt your agent has worked with many home inspectors and can supply you with several recommendations. Follow up with each one to determine who will provide the best service at the best price.
When do you schedule the inspection?
As the buyer, it is your responsibility to schedule the home inspection. You must wait until you are under contract with the home. But as soon as your offer is accepted you should start the process of scheduling the inspection. You will need plenty of time to go over the inspection report with your agent to determine if there is anything that needs to be addressed with the seller. You may also find an issue that needs further evaluation, and you'll want to have time to schedule those services.
How do you schedule the inspection?
Once you've decided which home inspector you're most comfortable with, call them and schedule an appointment. Be aware that you should attend the home inspection, and leave yourself plenty of time to evaluate the property. On average, you should expect a home inspection to take between two and three hours. Don't be afraid to ask questions if there is something you don't understand.
What happens after the inspection?
Once the inspection is complete, you and your agent will review the report. If there are issues to address with the seller, they may be willing to negotiate on the selling price or agree to make repairs before closing. In some cases, you may determine that you do not want to follow through with the sale based on the report.
The home inspection gives buyers a chance to understand what condition a home is in so that you know you are making a good investment. Talk with your agent today if you have any questions about the home inspection process.
Compliments of Virtual Results