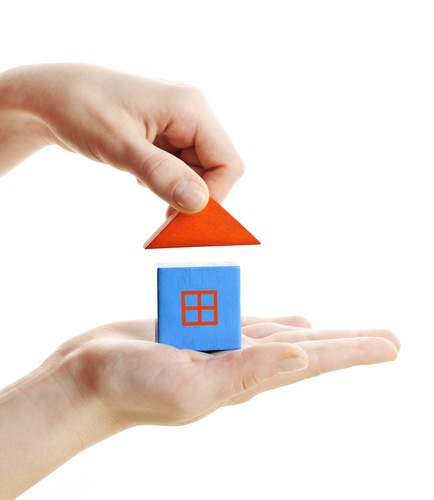 During your home search, you may have come across advertisements for modular or prefabricated homes. Have you wondered how they differ from stick-built homes, or if they could be an option for you? Here we'll break down the pros and cons of buying and owning a prefab home.
What is a prefab home?
First of all, let's get clear about what a prefab or modular home is. Simply put, instead of being built entirely onsite like a traditional home, a prefab home is constructed at a factory and assembled in parts onsite. Generally speaking, a prefab home can be assembled in a matter of days. They are also subject to the same types of building codes as traditional homes, so they can be built almost anywhere.
Pros of prefab homes
Prefab homes can be a great option for many homeowners. Some of the benefits of a prefab home include:
Quality – Prefab homes are constructed in a factory on an assembly line, so they are subject to strict quality-control standards. They are not subjected to environmental conditions when being constructed, like traditional homes, and are built to withstand shipping.
Energy efficiency – Prefab homes, especially newer models, tend to be more energy efficient than traditional homes. They feature tight seams and often include energy-efficient windows and appliances. There is also less waste involved with their construction since they are factory built.
Fast construction – Since the homes come in pieces that are assembled onsite, the time to build the home is greatly shortened.
Affordability – With less labor involved in putting up the home, prefab houses tend to be more affordable than traditional homes. In addition, their energy efficient features save homeowners money down the line.
Cons of prefab homes
While there are many advantages of building and owning a prefab home, there are some disadvantages. These include:
Cost of land – Even though the house itself is often cheaper than a traditional home, the cost of the land is the same. There can be some sticker shock for buyers though, if the land needs to be developed for use, such as installing a septic system.
Bigger payments upfront – If you're buying a traditional home, then you generally make a down payment of about 20 percent. But for a prefab home, the home must be paid for in full before you take ownership.
Hooking up utilities – If you're buying a prefab home, you'll need to make arrangements for utilities to be installed, like connection to city water and electric.
Fewer customization possibilities – Since prefab homes are assembled in a factory, they aren't as easy to customize as a traditional home. You will be limited to the configuration choices that the builder has available.
Problems selling – You may run into additional challenges when trying to sell a prefab home in the future. Some potential buyers may be put off by the fact that it is a prefab. This is when it can be helpful to work with a trusted real estate professional that has experience reaching the right type of buyer for a prefab home.
As you can see, deciding whether or not to purchase a prefab home is really a personal decision. If you do determine that a prefab home could be right for you, be sure to discuss this with your agent so they can help you find just what you're looking for.
Compliments of Virtual Results