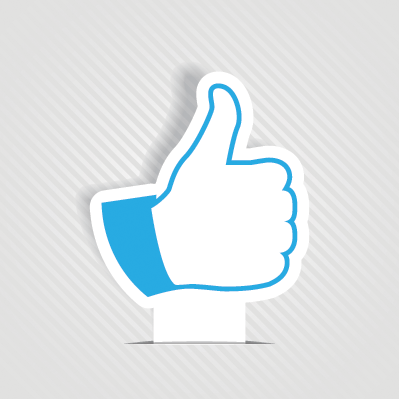 Twitter, Instagram and Facebook aren't just great ways to keep in touch with friends and family – did you know they could also be powerful tools to help you sell your home? While you're catching up with high school friends, sharing your favorite recipes or posting more pictures of your cat, you could also be actively promoting your home for sale. Here's the lowdown on how to get the most from social media when it comes time to sell.
Make a blog for your home
Making a simple blog for your home is fairly painless, and there are several companies out there that provide free, easy-to-build sites. Use the blog to list everything a buyer could want to know about your home and add lots of pictures. Once you've done this, you can share links to the blog on all your social media sites. It can work as a great companion to the professional listings your real estate agent is using for you.
Announce that you're selling
At some point you're going to want to tell your friends and family that you're moving, so why not go ahead and share the listing with them when you do? Ask your connections to share your listing with their own networks – you never know who may be looking for a house in your neighborhood.
Create a Facebook photo album
Potential buyers love to browse through pictures of homes for sale – it's like getting a virtual tour of the place. Create a photo album on your Facebook page that includes pictures of both the inside and outside of your home. Be sure before taking the photos that you depersonalize the space. Clean and de-clutter and make sure there's plenty of light so everything is easy to see. An important part of selling your home is helping potential buyers to imagine living there.
Create a Facebook event
While you're on Facebook, consider creating an event page for any upcoming open houses your real estate agent may be scheduling for you. You can then share the event with your network, and your friends and family can share the event with those they think may be interested.
The power of the #hashtag
Professional marketers use hashtags in their social media posts to help draw more attention to them. Think of it like using keywords that highlight what your home has to offer. You could even do your own research to see what hashtags are trending (hint – type "real estate hashtags" into a Google search). This way, if any potential buyers do a search using those hashtags, your listing will come up as a result. It can be especially powerful when you're using platforms like Twitter and Instagram.
Sample posts or tweets
Not sure exactly what to say? Here are two examples you can copy and paste to get your started.
"We're putting our #home on the market! If you're looking for a great home with (x) bedrooms and (x) bathrooms in (name of your city), please check out the link. #JustListed"
"It's time for us to move! If you know anyone looking for a great #home in (name of your city), please share. Thanks! #NewHome #ForSale"
Compliments of Virtual Results