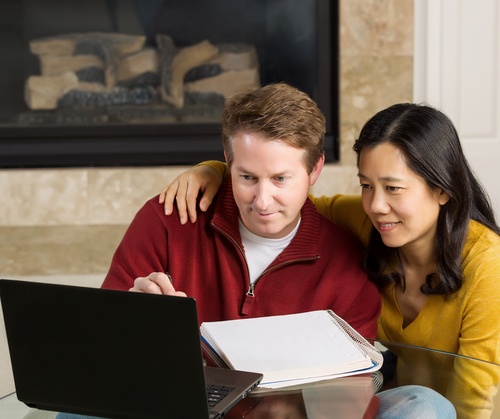 The pandemic has changed the way we shop for homes. While it's still customary for homebuyers to view homes in person, it has also become normal to shop virtually. Out of an abundance of caution, many house hunters are asking to see a home via a video tour. However, the experience of seeing a property for the first time on a screen is different than seeing it in person. For this reason, you should be prepared to ask the following questions.
Ask to see the floor plan
Sometimes it can be difficult to get your bearings in a video tour. It can be helpful to ask your agent for a copy of the floor plan before you being your tour. This will help you to visual where you are in the home and how big or small the rooms are in relation to each other.
Ask about a Plan B
We have all become aware of how temperamental technology can be. We've been on video calls that don't have a great connection or that get dropped entirely. Prepare for this scenario by asking your agent to record a video tour to send to you later should your signal get cut off.
Ask to see more
An important thing to remember is that you're in charge of your video tour. If you want to see more of something, then don't be afraid to ask. Are you curious about the views outside each window? Then ask to see them. Do you want an up close look at the furnace? Then ask your agent to zoom in.
Ask about things you can't experience on the video
While a virtual tour is a great stand-in for an in-person visit, there are some limitations. For example, you can't smell the home when you're viewing it on a screen. Odors can provide clues about the condition of the home, such as whether or not there's a mold problem or a strange smell coming from outside. Ask your agent if they notice any unusual smells when they're walking around.
Ask about damages
Assessing the condition of the home is an important part of viewing it. After all, you want to be aware of any issues you will inherit should you buy the house. Ask your agent to be on the lookout for damages or any other issues. This could include malfunctioning lights, leaky faucets, holes in the walls, weak spots in the floor, or evidence of damage to the foundation.
Ask to see the neighborhood
Let's face it – when you're buying a home, you're not just purchasing the house and the land around it. You're also becoming part of a community. It's important to know more about the neighborhood where the home is located. The area around the home will certainly influence your quality of life and the home's resale value down the line. Ask your agent to take you on a tour of the neighborhood so you can get a sense of the look and feel.
Compliments of Virtual Results